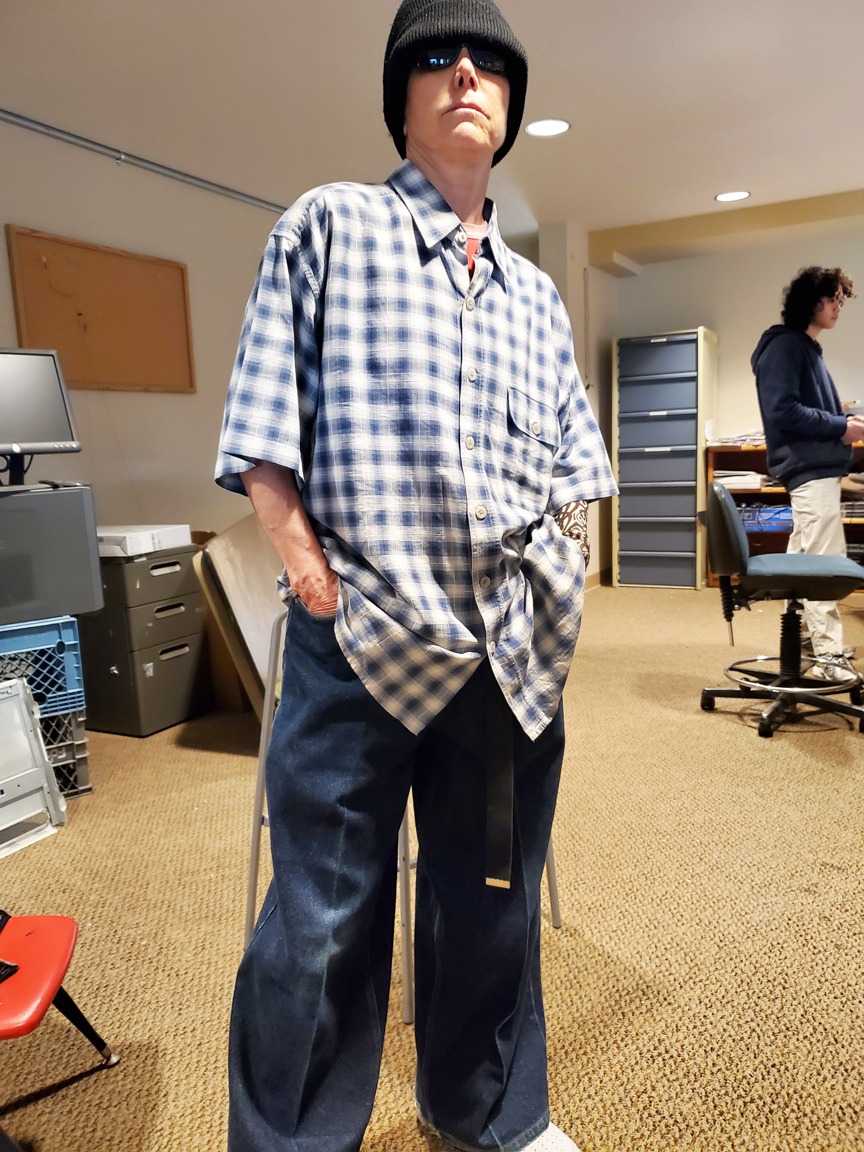 03 Feb

Who is the gangbanger character "Julio"?

Interesting history of Julio:
I met the real Julio at a high school in Fresno some 22 years ago. He wanted to talk after an assembly cause he was living in an abusive, alcoholic home and was really unhappy, hangin' with a gang to cope. I was deeply touched by his story. Not a bad kid, a deeply wounded one. I ran home to Millers Outpost and had the kids working there dress me up like a gangsta. I then went to a juvenile detention facility for gang boys and did my Julio monologue for them. I got to meet with 100 of these boys afterward to ask them for tips on how to make his clothes, body language and speech authentic. I thought they might be offended, but instead they LOVED being recognized. I was told" crease the pants in front, tuck your shoelaces into the shoes, let your belt hang" just so. And I found out that every single one of them had been drinking or drugging at the time they committed their crime. Every single one came from a family addicted to drugs and alcohol. Later I was told, despite them being very polite and civil to me in our meeting, dont be in the room alone with them. They will jump a woman thats alone in there. Was quite enlightening at many levels.