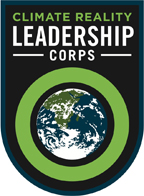 LEGACY OF HOPE FOR THE PLANET – Climate Reality for NOW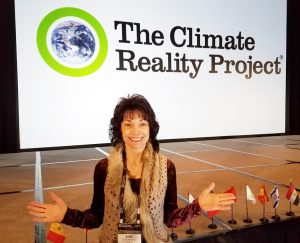 Susie attended the 4-day Al Gore Climate Realty Leadership Training in Denver, Colorado in March, 2016.
She is now trained and available to present Al Gore's exceptional PowerPoint presentation to both youth and adults, carrying the science, the understanding, and the HOPE for addressing Climate Change at the global, national, local and personal levels.
She was greatly impacted by Al Gore's hours of presentation at the training, sharing motivating, enlightening science-based information  that impacts all of us.
Since her training, she has customized and given presentations to high school students in Life Science classes, general public and Zoom. She has had a 28-year career as a professional speaker so brings a passion and engagement to the presentation that holds the attention of all ages.


1200 people from 180 countries were present at the Training, sharing information and awareness about efforts being made globally to address climate change.


No doubt, it was a life-changing experience and profound awakening that Susie now eagerly shares with others.