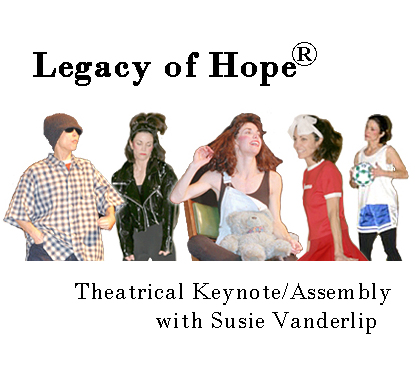 04 Feb

LEGACY OF HOPE IS BACK! Teen Esteem Conference – Soroptimists International of Lincoln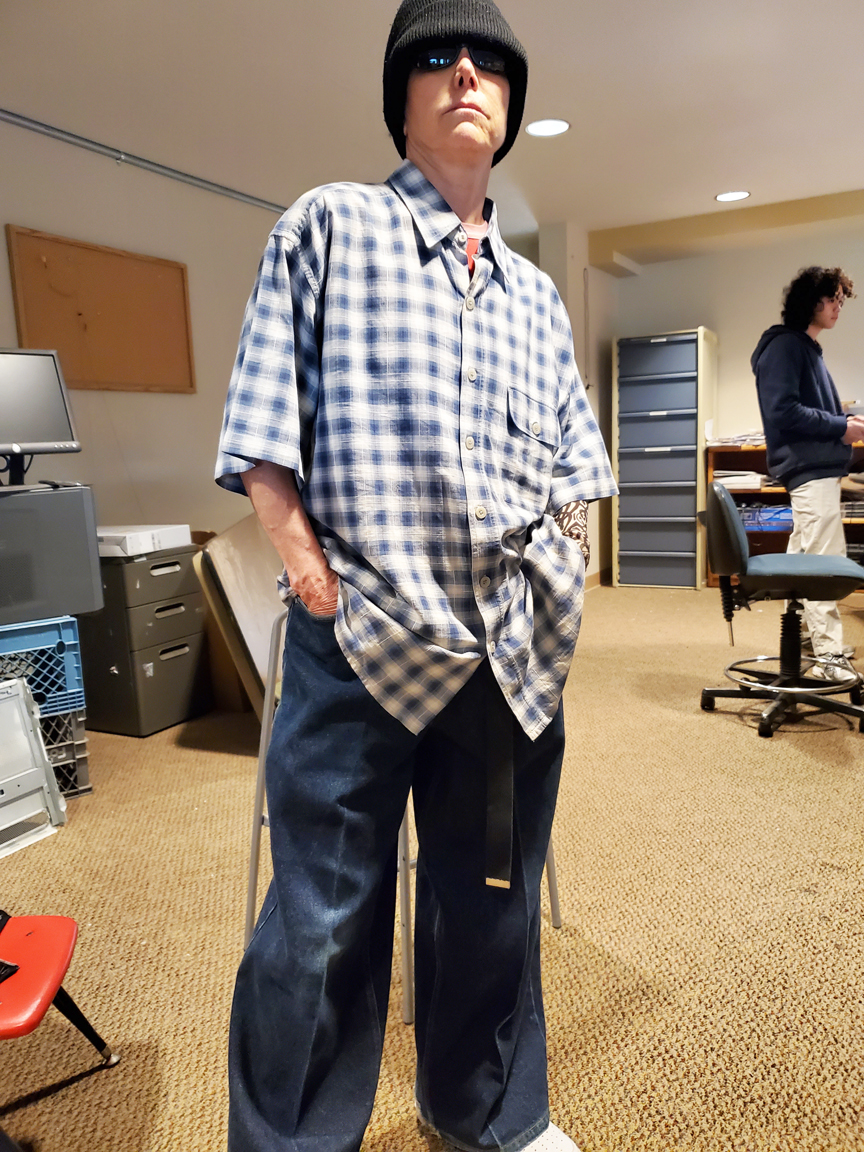 I have been blessed to tour Legacy of Hope® theatrical one-woman prevention and healthy emotional coping message to over one-million youth and adults in 49 states and across Canada. As the recession dug in, in 2014, I stopped traveling to schools, associations, communities and conferences because they lacked the funding for several years to bring me in to present/speak. Plus, families and communities had their minds wrapped around survival. Prevention was taking a back burner. I stayed and developed strong community bonds here in OC – teaching Zumba Gold and yoga; becoming a Monarch Butterfly Citizen Scientist and Conservation Specialist, lecturing on Monarch Butterflies and authoring a children's book & movie. But I kept Legacy of Hope alive with a handful of local performances, a few out-of-state conferences. And a vigil on the ever-growing opioid and vaping epidemics.
NOW, I (and Julio and all my other characters) are BACK! Over these last few years, I've stayed active in working with families of alcoholics/addicts consistently now for 38 years.
Thanks to the Soroptimists International of Lincoln putting on their 2020 Teen Esteem conference last week and having me back for the third time (2010 and 2014 in past) to present Legacy of Hope® and now, also a Zumba workshop for 80 high school teens, my passion is revived! God has shown me that my God-supplied talents to communicate with vulnerability and dramatic impact are alive and well. Over the last 6 years, I've been called to devote my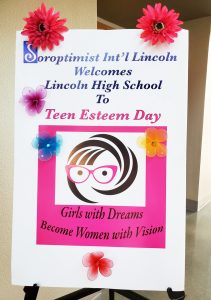 self to continued physical, emotional, mental and spiritual well-being – live what I preach EVEN while being severely bullied for the first time in my life.
The lessons have revealed themselves: today, more than ever, youth and adults need guidance in how to identify their feelings and past traumas, rather then hide, deny and suppress them. THEN, they need every opportunity to see the healthy choices for understanding them and coping – rather than succumb to alcohol, drugs, irresponsible sexuality, gangs/violence, vaping, video game addiction, gambling, porn, etc.
Call and let's talk about this Broadway-class theatrical keynote with a profound ability to reach both youth and adults – parents, therapists, law enforcement, juvenile justice, youth conferences, adult conferences, educators, admin staff, et.al. And how it can open minds and hearts –
* Create understanding and renewed compassion in those working with troubled youth and families
* Revive HOPE in children and families of alcoholics/addicts
* Address the opioid and vaping crises.
Contact:  Susie@legacyofhope.com    714-997-2158   fb.me/LegacyofHopeProgram