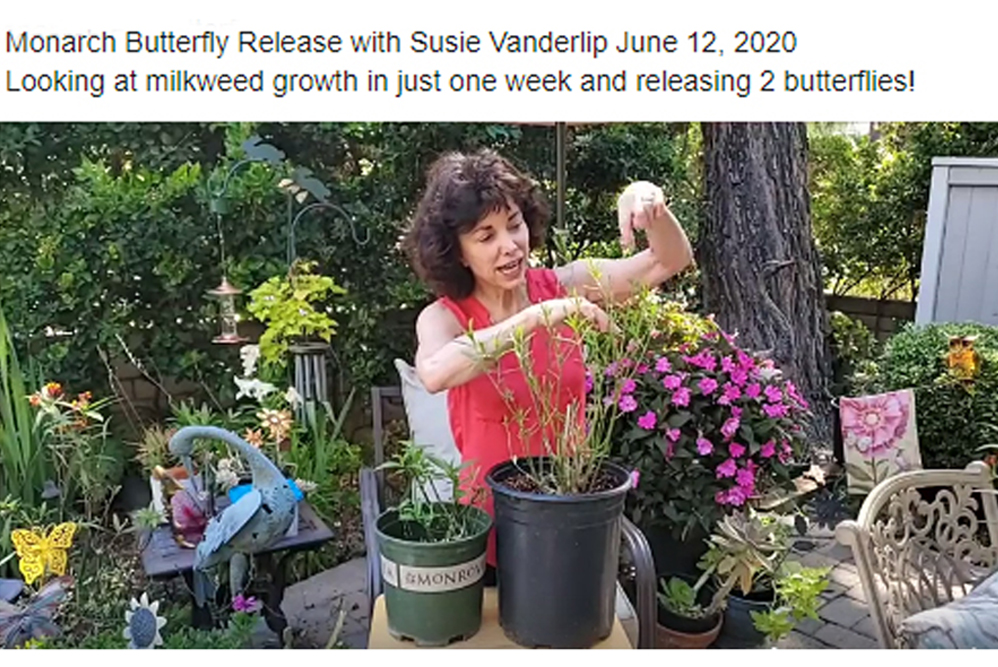 13 Jun

Monarch Butterfly Release – Friday, June 12, 2020 New Male Monarch and Eggs

MONARCH BUTTERFLY RELEASE on Friday, June 12, 2020

Newborn Male monarch takes its time to flit off! Poses beautifully on a pentas nectar plant.  And showing monarch eggs on milkweed, both native narrow leaf and
tropical.
Today's Monarch Butterfly Release n Orange, California 6/12/20 – Here's a perfect newly eclosed (emerged) male monarch resting on a pentas flower. Showing eggs on native narrow leaf milkweed and tropical milkweed as well.

Posted by Susie Vanderlip on Friday, June 12, 2020