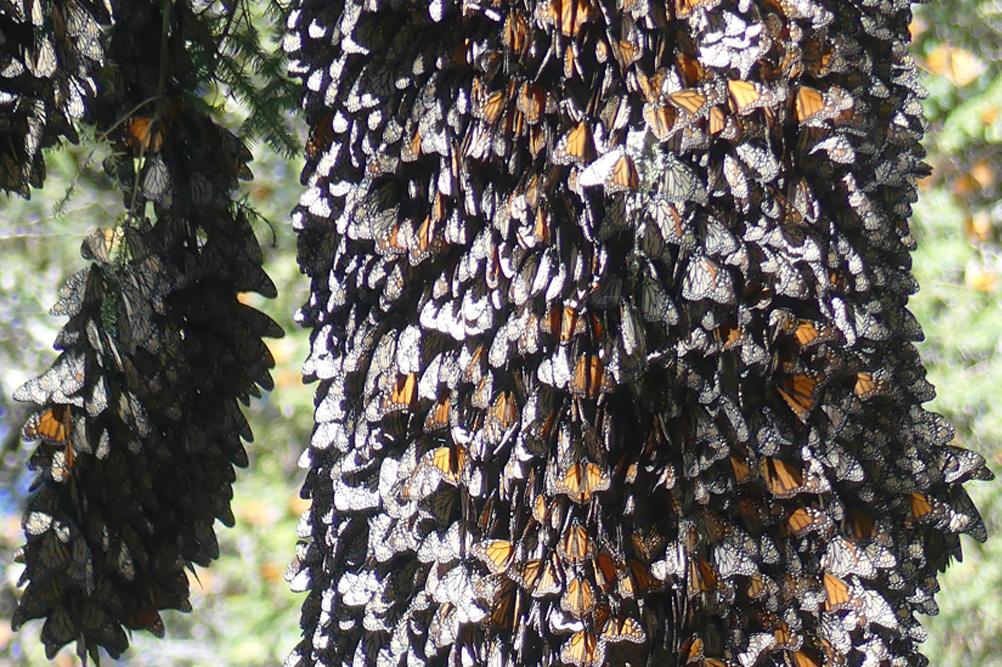 01 Mar

STUNNING Trip to Monarch Butterfly Overwintering Sites in Michoacán-Mexico Feb 2020

Amazing Trip to Monarch Butterfly Overwintering Sites in Michoacan-Mexico Feb 2020 with Susie Vanderlip,
Monarch Conservation Specialist for Monarch Watch (http://www.monarchwatch.org)
Follow my blog at https://tinyurl.com/AllAboutMonarchs and learn more at http://www.monarchbutterflyspeaker.com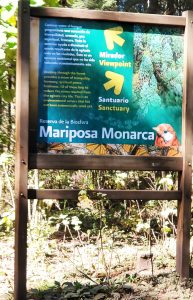 Words are insufficient to describe the awe, elation, spiritual wonderment and JOY of being at the Monarch Butterfly Biosphere Reserve in Michoacán, Mexico on Feb. 24th and 25th, 2020. We visited two sites: Sierra Chincua Reserve and El Rosario Reserve, both gifted us with beauty well beyond our expectations and imagination!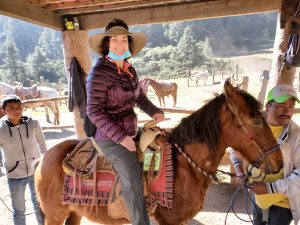 It required some fortitude to get both reserves, riding horses up to 10,500 feet and then continuing on foot uphill in thinner air to find the monarchs. But as we walked the final distance, we began to see increasing numbers of monarchs flitting about to nectar plants to feed as they woke up to the warming winter air, a good 70 degrees by noon.
And then utter amazement and awe as we came upon a grove of oyamel fir trees covered, no, smothered in monarch butterflies! The trunks of the trees and the branches were completely carpeted in the most gorgeous millions of monarchs. Many hung together in large clumps to stay warm until the rays of sun awoke them. Tens of thousands of others flitted and floated about in flight patterns beyond the imagination of the most competent air traffic controllers. Everywhere, monarch butterflies filled the skies and our sense of awe and wonder.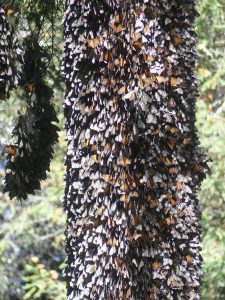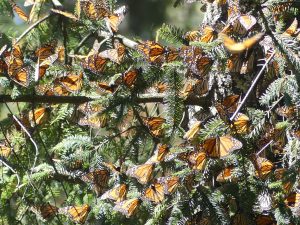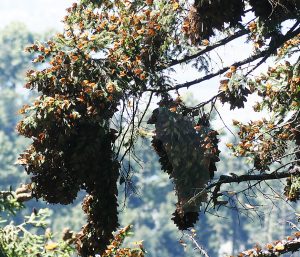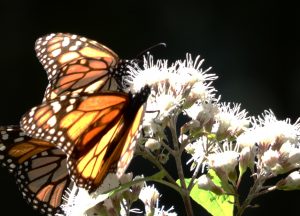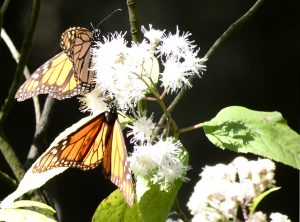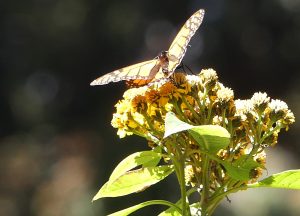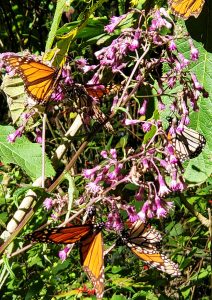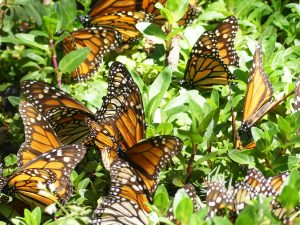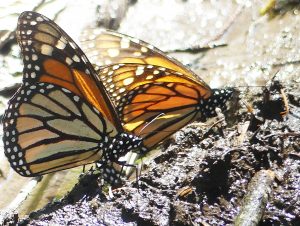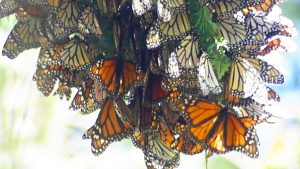 Watch remarkable videos on YouTube: