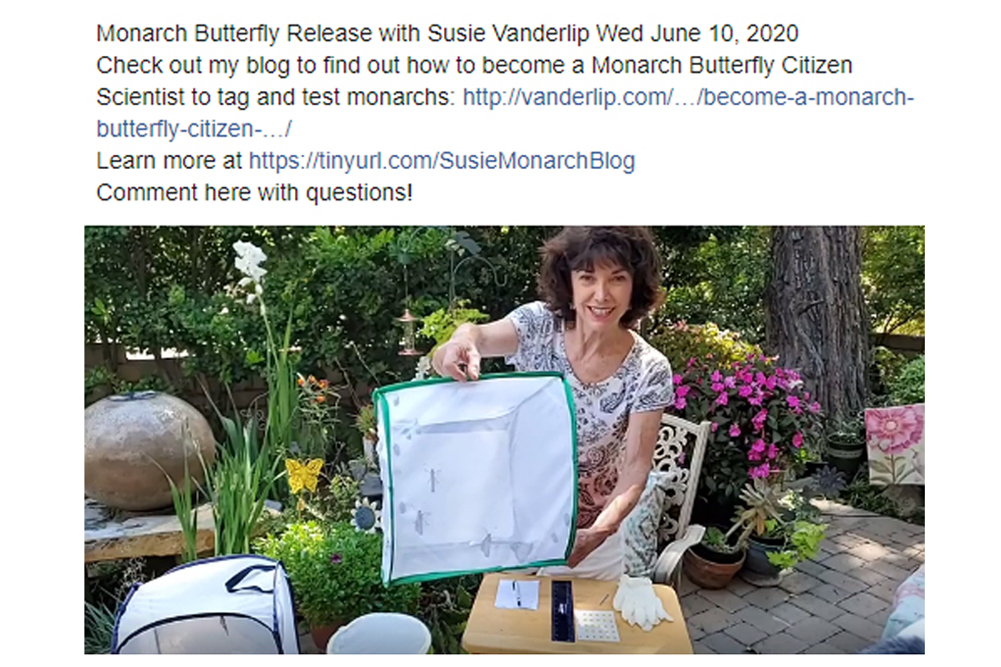 13 Jun

Monarch Butterfly Release – Wednesday, June 10, 2020 – Tagging Monarchs and releasing!

The monarch butterfly season thru June, 2020 has been robust! Many more butterflies are in gardens, females laying eggs and many caterpillars evolving into butterflies.
Monarch Butterfly Citizen Scientist, Susie Vanderlip, tags newly eclosed (emerged) monarch butterflies and releases 7 newborns!
Monarch Butterfly Release with Susie Vanderlip Wed June 10, 2020Check out my blog to find out how to become a Monarch Butterfly Citizen Scientist to tag and test monarchs: https://vanderlip.com/blog/2019/08/02/become-a-monarch-butterfly-citizen-scientist/ Learn more at https://tinyurl.com/SusieMonarchBlogComment here with questions!

Posted by Susie Vanderlip on Wednesday, June 10, 2020