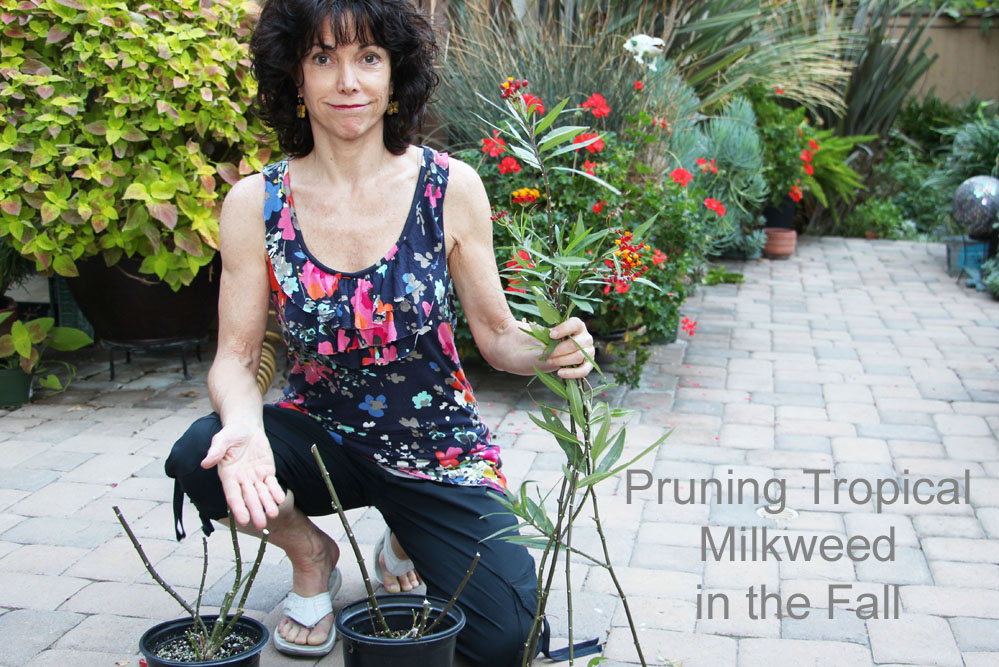 04 Aug

Fall Pruning of Milkweed

By NOV 1ST – TIME TO PRUNE TROPICAL (EXOTIC) MILKWEED!
If you live on the West Coast and bought milkweed from Home Depot, Lowes, Armstrong Nursery, or any other major retailer, it is TROPICAL MILKWEED and needs to be cut back by Nov. 1st to 6" stems with NO leaves.

This pruning mimics the dormancy of NATIVE MILKWEED in October and will trigger Monarch Butterflies to migrate in October to overwintering sites along central coast California. This helps kill off the O.e. parasite that can cripple and kill monarchs if left to accumulate on unpruned milkweed. And it is believed to help strengthen the monarch butterfly population as weaker butterflies die off in migration and the stronger monarchs survive.

PLEASE REMEMBER TO PRUNE YOUR TROPICAL MILKWEED BY NOV. 1st every year!