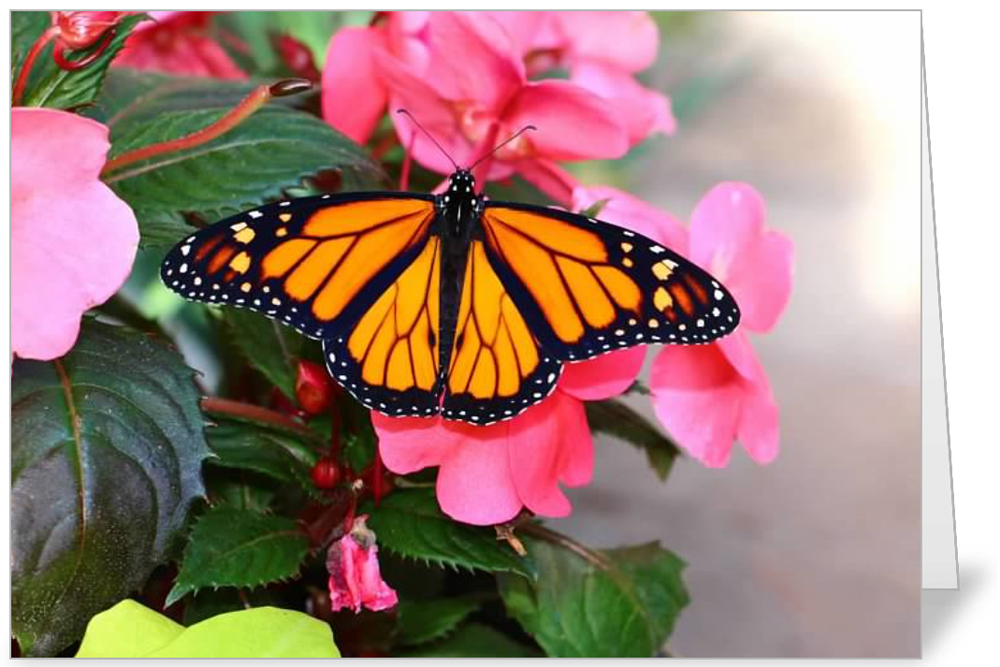 01 Aug

Monarch Butterfly Greeting Cards

I have so loved raising, photographing, videotaping, speaking and writing on monarch butterflies for over nine years now!
I never lose the sense of awe and wonder as a butterfly flits around my garden or watching them make their chrysalis and eclose (emerge) from it. Still totally astounding and mesmerizing. Magical, in a word!

Because they continue to bring me such joy – monarchs and swallowtails as well, I want to share their magic with others through my greeting cards with pictures (on the front and an additional photo on the inside of every card).
Please feel free to browse the Butterfly Birthday cards or any other of 200+ designs for multiple occasions and with my own simple but meaningful inscriptions 🙂
www.svgreetingcards.com

Warm regards,
Susie
Samples below!